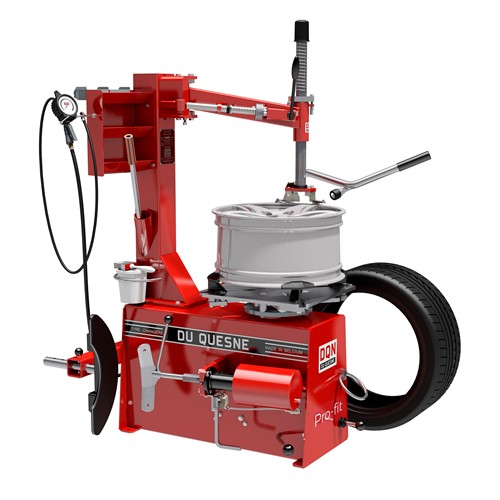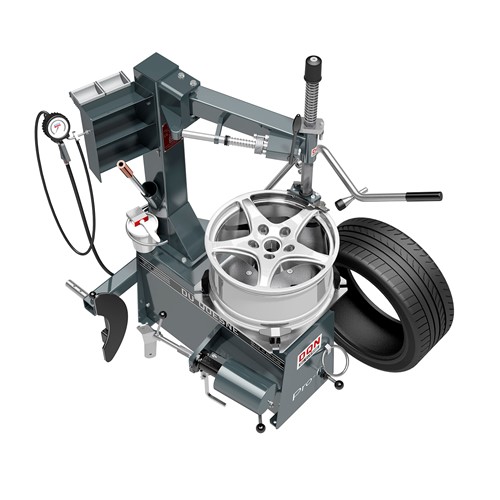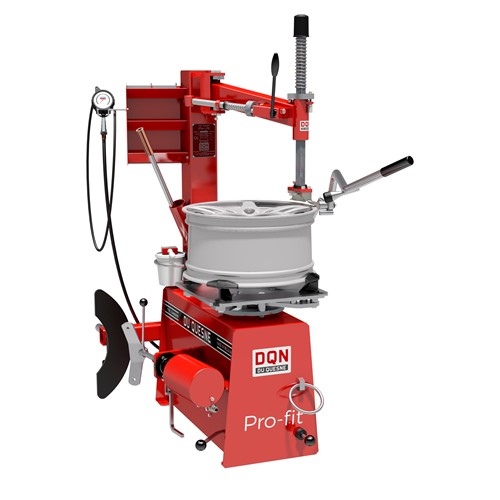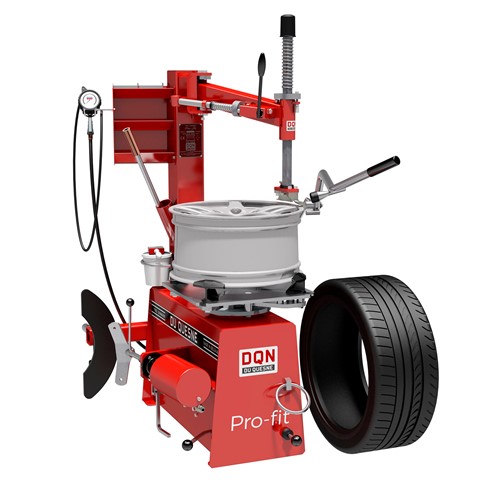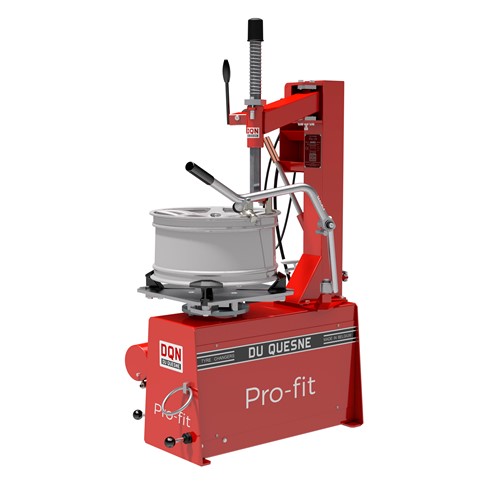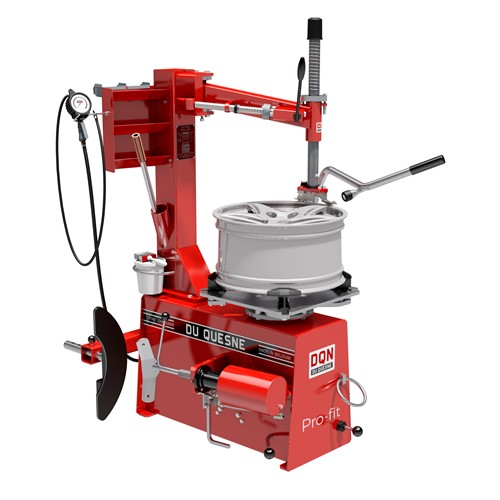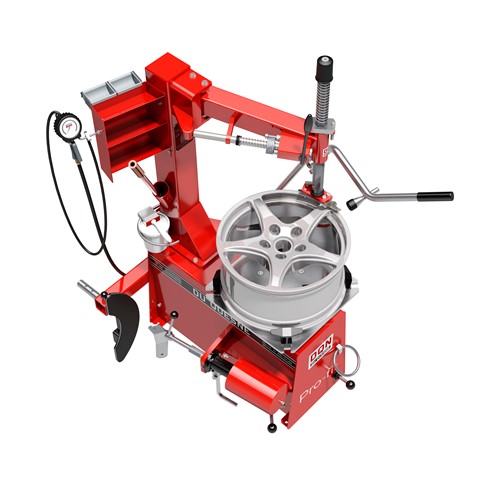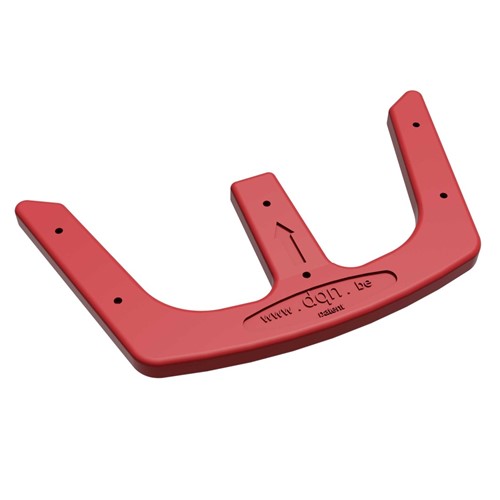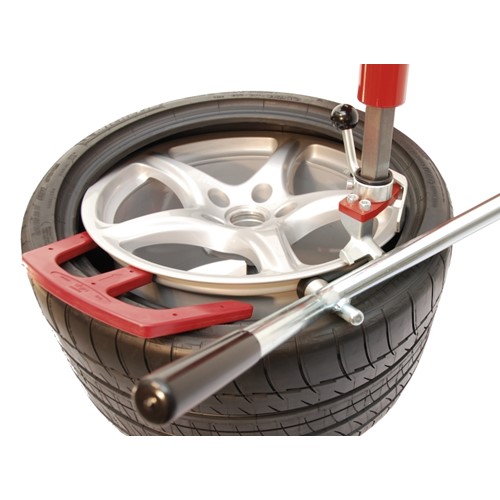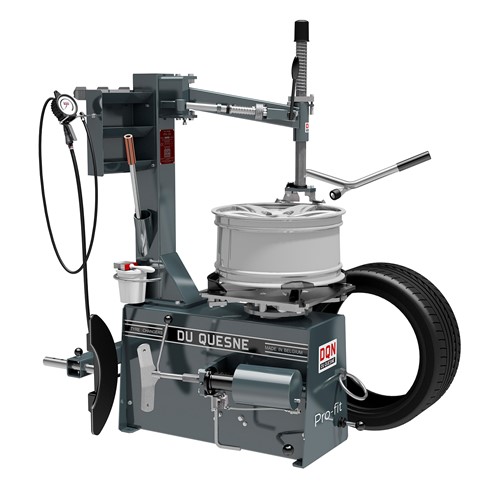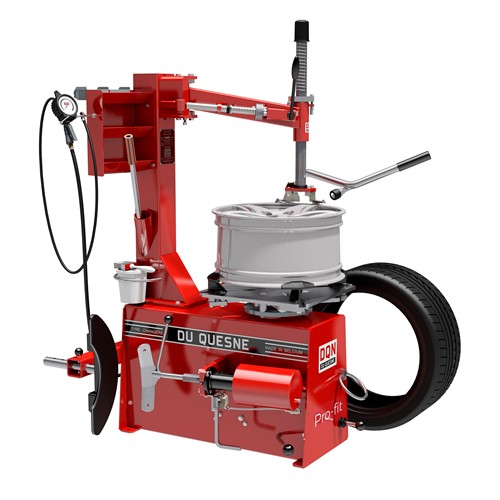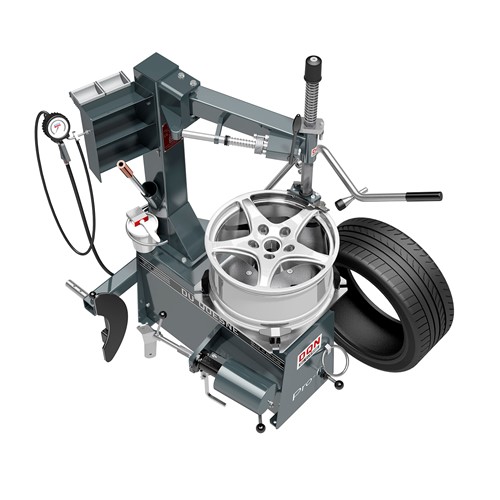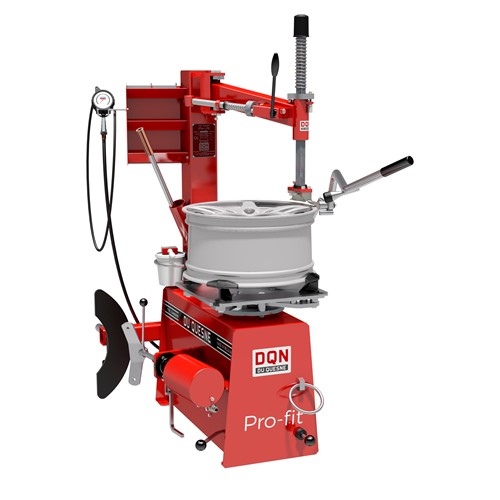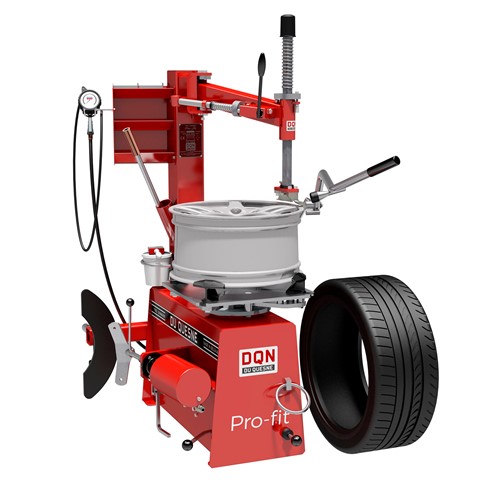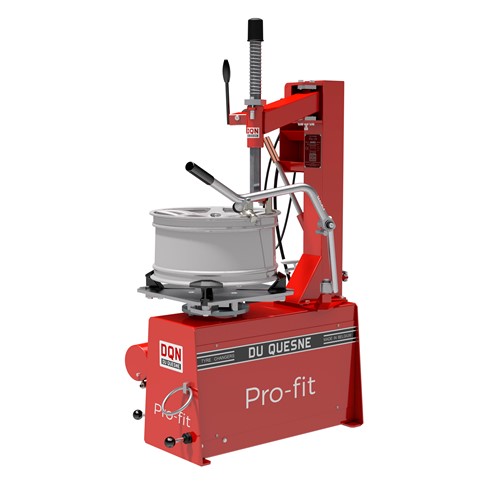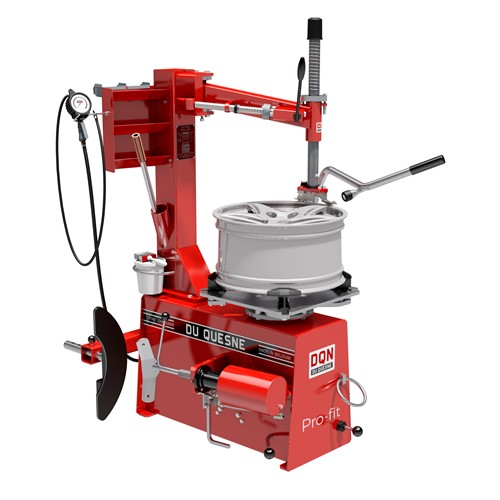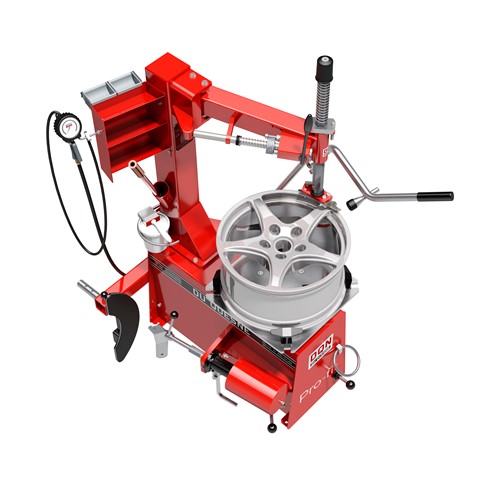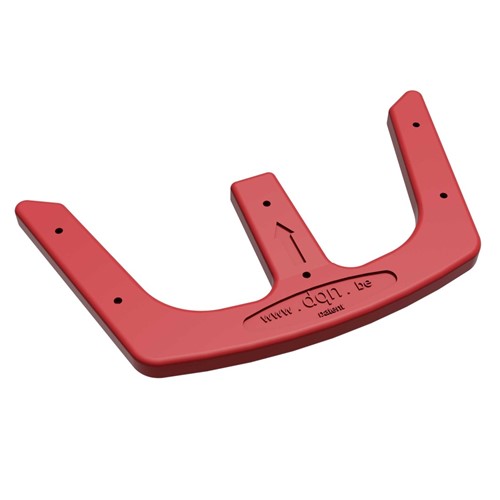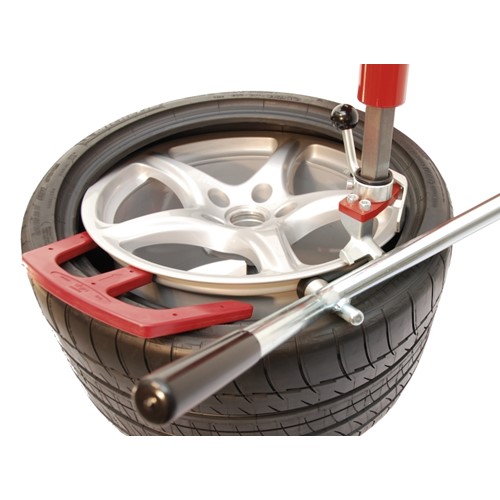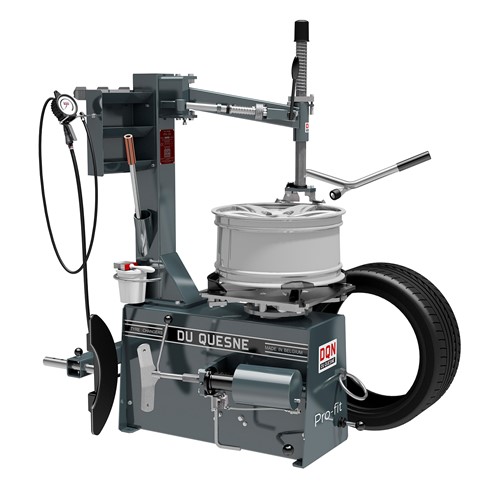 Pro-Fit
---
Keep up the pace!
---
High-quality tyre changer for runflat, low profile and all other passenger car tyres.
REF : 110PFC
TYRE CHANGER PRO-FIT + ACCESSORIES
CHARACTERISTICS
-The extra-rigid swivel arm
-The electromechanical mounting plate
-The profiled tools
-The RF arm
-The Trident
-The linear bead-breaker
SAFE AND POWERFUL BEAD-BREAKER
The powerful linear bead-breaker of our tyre changer (DQN feature): The new beadbreaker shovel with pre-adjustment is designed to maintain the desired position on the tyre. The linear motion helps to better visualize the trajectory and avoid contact between the rim and the shovel.
THE INFLEXIBLE ARM
The Pro-fit is equipped with a swivel arm of unmatched rigidity that keeps the mounting head away from the rim at all times.
PROFILED MOUNTING HEAD
The positioning of the mounting head and the automatic adjustment of distance from the tool to the rim is done in a single movement. The design of the tools of the mounting head minimizes stress on the tyre to its lowest level and allows the mounting of tyres on rims with prominent sail.
UNEQUALLED CLAMPING
The electromechanical mounting plate (DQN Patent) equipped with ''Smooth Grip'' claws ensure you an incomparable quality of external clamping, automatic centering and perfect horizontal positioning.
IDEAL FOR LOW PROFILE AND RUNFLAT TYRES
RunFlat arm (DQN patent): It is a multi-purpose arm that pushes the bead into the groove of the rim and allows the dismounting spacer to be placed. It helps lift the tyre i n o rder t o fi nd t he second bead during the dismounting process. It is superbly efficient when used together with the trident for the mounting of all types of low profile and RunFlat tyres with our tyre changer. Trident (DQN patent): Used together with the RF arm, this mounting accessory requires a mere second to be placed and allows the mounting of the most difficult tyres, in no time.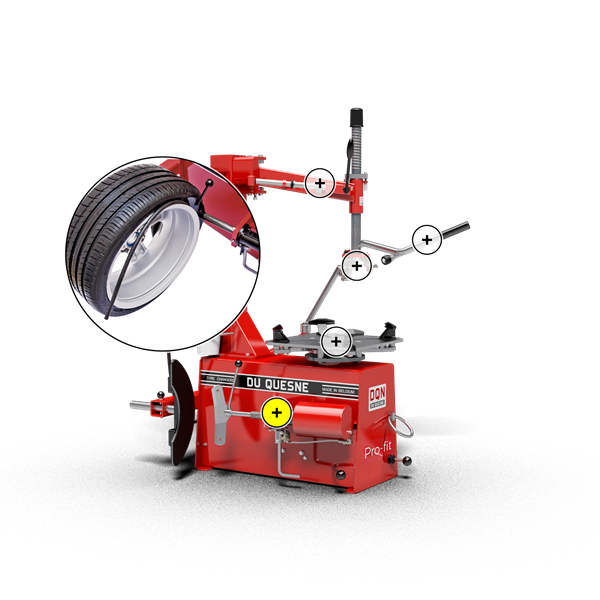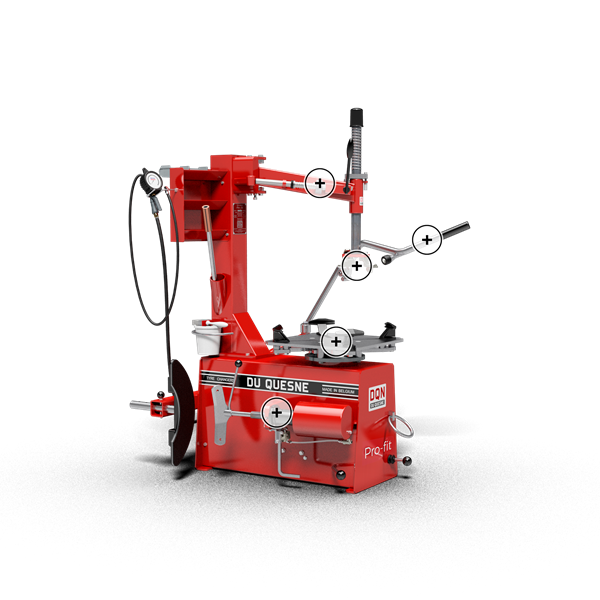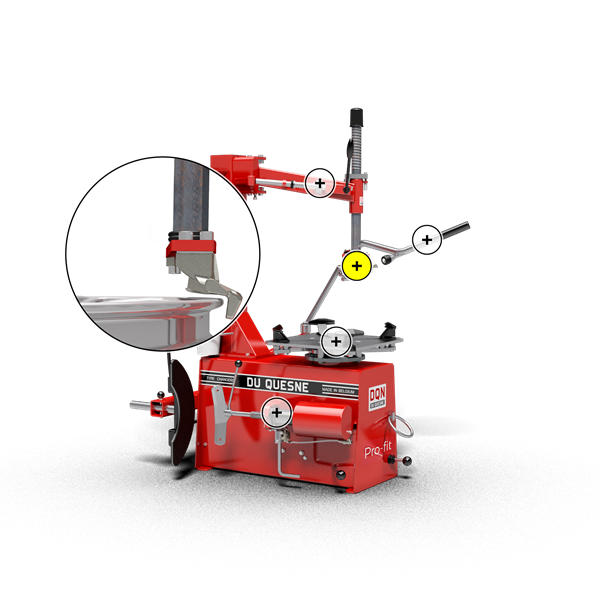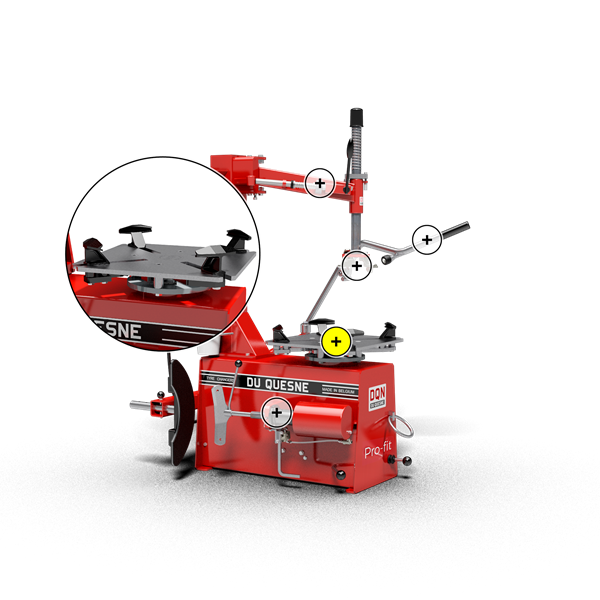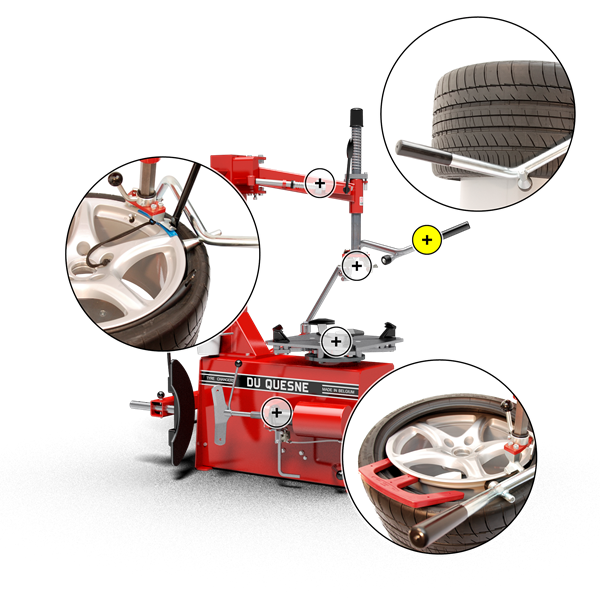 SPECIFICATIONS
| | |
| --- | --- |
| MODEL | Pro-fit |
| RIM Ø | 10" - 23" (26")* |
| MAX WHEEL Ø | 96 cm |
| MAX TYRE WIDTH | 31,5 cm (36 at the bead breaker) |
| MAX RIM WIDTH | 2" - 11" (13" at the bead breaker) |
| AIR PRESSURE | 8 - 15 bar |
| POWER SUPPLY | 230/400V 50Hz 3Ph |
| MOTOR POWER | 0,95kW |
| WORK AREA | 150 x 150 cm |
| MIN DIMENSIONS (mm) | L 920x W 970 x H 1450 |
| MAX DIMENSIONS (mm) | L 1200 x W 1030 x H 1770 |
| WEIGHT | 217 kg |
INCLUDED PRODUCTS
included
OPTIONS
These are some options or accessories to optimise the work of your tyre changer or assembly line.
LINKED PRODUCTS
These are the related products that are an alternative or can be used in combination with your tyre changer or assembly line.