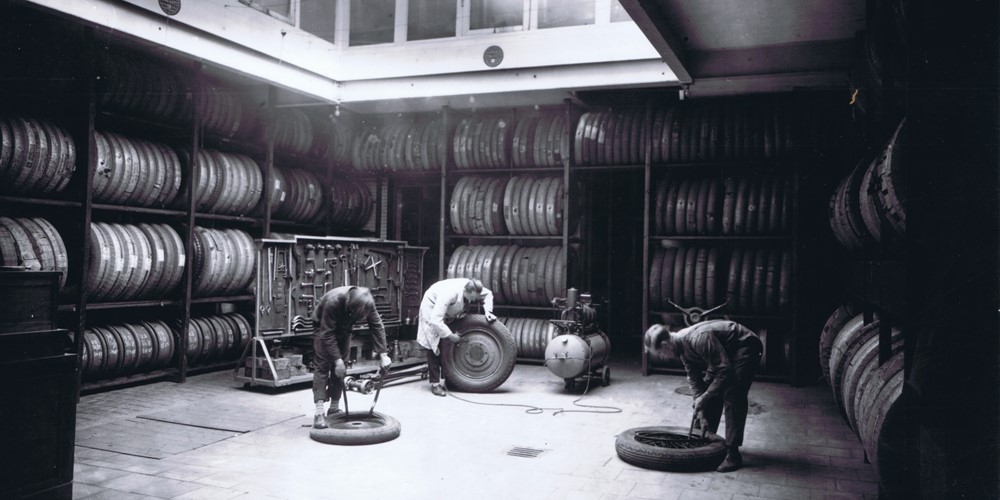 In 1925, at age 21, Victor du Quesne started up a tyre changing-centre in Belgium with the help of his father Charles. He was soon confronted by the difficulties of mounting and dismounting tyres and the need for specialised tools soon became apparent. He developed the first tyre changer to make his employees' work easier. And as early as 1929, they started the production of the revolutionary machine that soon was exported worldwide. Since then, DU QUESNE machines have constantly evolved in order to achieve the very essence of what a tyre changer should be: a versatile, fast, safe and an easy-to-use tool which can be relied on for a long time!
---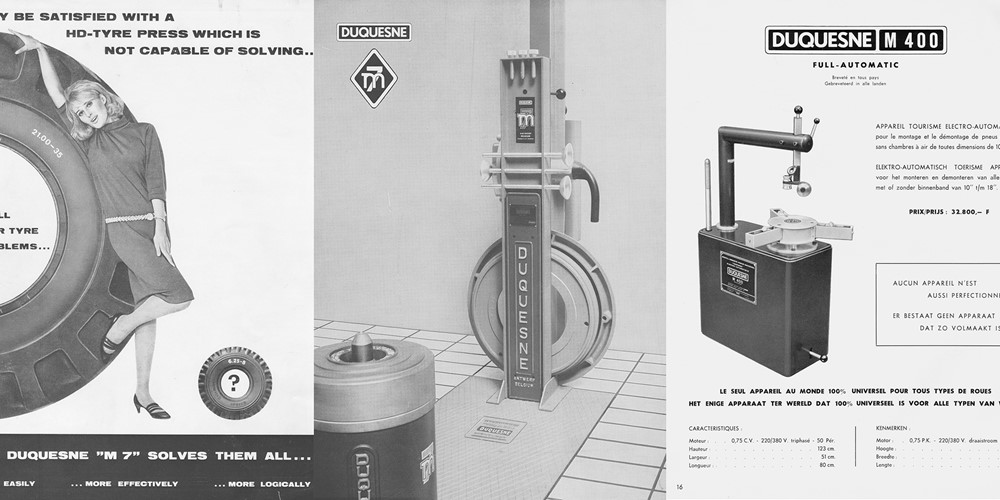 Company values
"Less is More" The drive to constantly come up with solutions, brilliant in their simplicity, has enabled the DU QUESNE company to obtain over a hundred patents in the tyre-changing field. "This hyper-specialized family business has, so to speak, invented everything".
---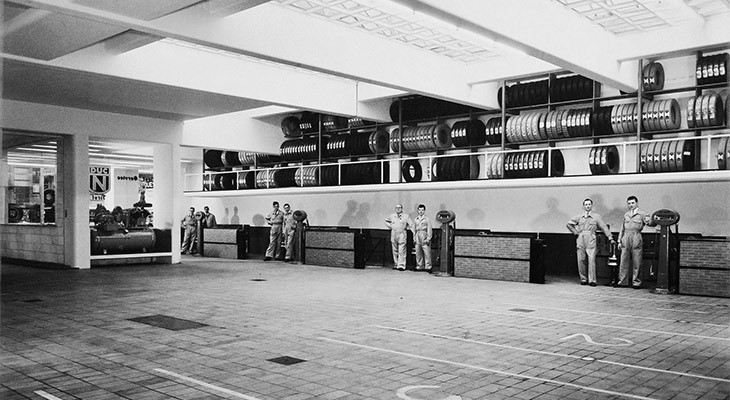 "Unmatched reliability" The world's most reliable tyre changers are designed for easy maintenance, without requiring the use of any special tool. That is why, for almost a century, we have been supplying customers ranging from the most remote villages in the world to the most sought-after tyre change centres in the major cities.
---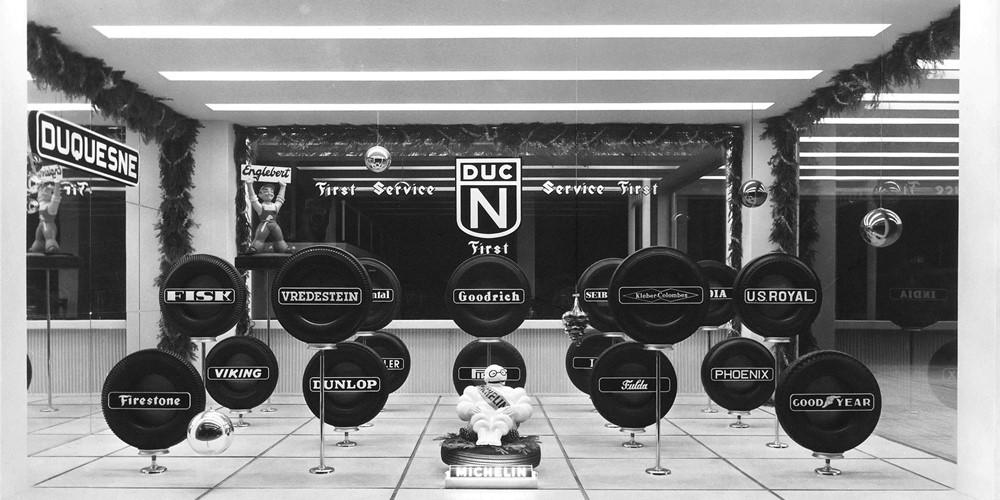 "Responsive service" A dynamic and experienced team attends to your needs as soon as possible.
---

"An evolving tool" We listen to our customers and continuously improve our products. The new features, which are always compatible with previous models, allow you to update your tyre changer without having to change it.
---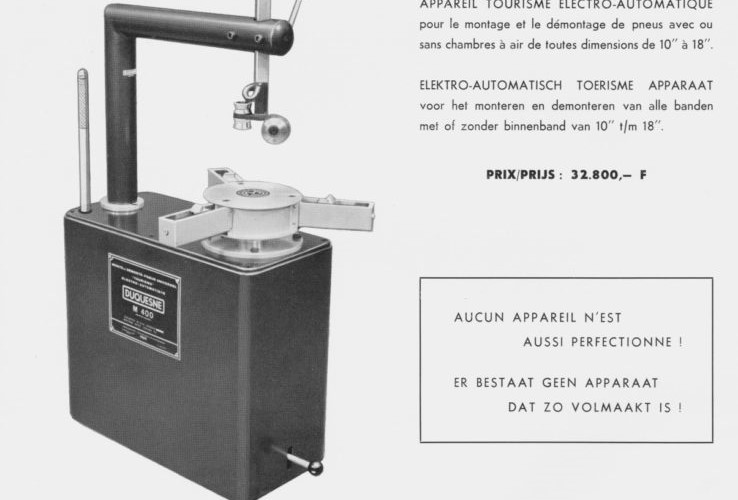 "Uncompromising ethics" Our products are wholly manufactured in Europe and assembled in Belgium! This guarantees respect for labor laws and product quality. Low energy consumption DQN tyre changers are completely recyclable. Delaying ageing for a maximum amount of time is a benefit to the environment, too. Our philosophy has always prompted us to think of people rather than of profit first.
---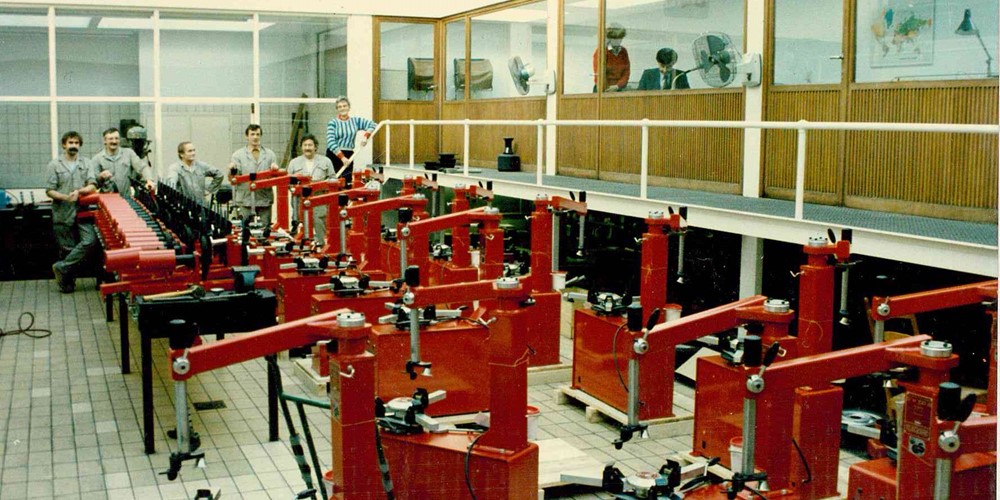 "Choose The Original" Our numerous international patents bear witness to and guarantee our lead.
---
Timeline
1972

Airgun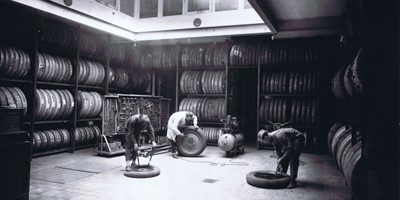 1992

440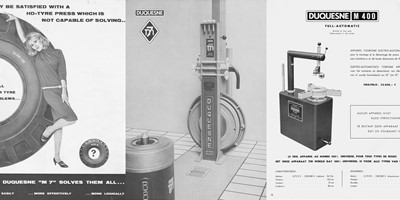 1998

110